Side-by-side machine comparisons, immersive product info and up-to-date industry advice await visitors to the new DoosanEquipment.com. The revamped digital experience brings users up close to the excavators, wheel loaders and articulated dump trucks (ADTs) of Doosan Infracore North America, LLC.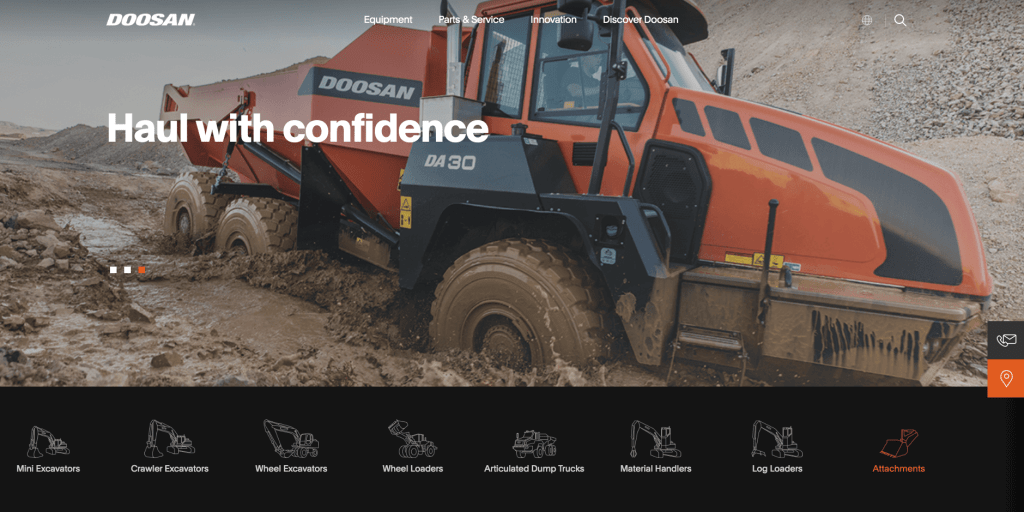 "With our new DoosanEquipment.com, we're welcoming users to explore our machines, gain valuable insights and see for themselves how Doosan is powered by innovation," says Edward Song, CEO of Doosan Infracore North America.
Doosan has digital updates beyond the site, too: The new Doosan Parts Book app, available on iOS and Android devices, streamlines the brand's 600-page product manuals into a simple interface. Doosan customers can even enter their equipment info to immediately receive the latest parts books on their mobile devices.
The app is available for download in the Apple App Store and Google Play Store.