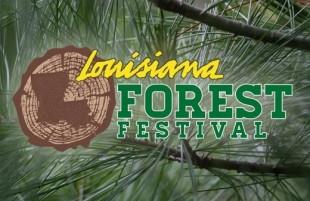 One of the few festivals in the U.S. that truly celebrates the timber industry, the Louisiana Forest Festival in Winnfield, Louisiana is set for April 24-25.
This year's event features numerous logging equipment displays and related exhibits. There are 13 lumberjack events to cheer on, featuring pro timber sports competitors from across the U.S., including six different chain saw events. The festival features great food (It's Louisiana after all!), a children's area with fun games and crafts, plus contests and prize drawings.
Special events include recognition of the Louisiana Logger Association's (LLA) outstanding logger of the year and an "in memory" logger, plus a concert from Nashville entertainers Ashton Shephard and Jeff Bates and some excellent local musicians.
Noting that timber is the number one agricultural crop and industry for Winn Parish, and the state of Louisiana, Toni McAllister, executive director of the Louisiana Loggers Assn., says, "The Louisiana Forest Festival represents both historical and modern forestry and logging practices as we pay homage to our history and celebrate our future with deep roots in the timber community around us."
For more information visit www.laforestfestival.com or the Louisiana Forest Festival Facebook page. Note: Entry to all events is free.