"The Southern Loggers Best Friend"
Published 12 times a year in a tabloid format, with forest family-friendly outreach, on-site logger interviews and profiles, and flavorful blend of information and entertainment, Southern Loggin' Times is the most popular publication that focuses on the forest-rich South.
Current Issue
Subscribe
CLARKRANGE, Tennessee – The Lord's favor has been on England Logging since its founding in 2010. That's what owner Josh England believes. England, 37, never envisioned the day he would be using his platform as a logger to spread the gospel. In fact, there were two things he was sure of as a young man growing up on his family's cattle farm in Sparta: he didn't want to be a farmer and he didn't want to be a pastor, like both his father and grandfather had been.
The SLT news is a way for us to fill in the gaps between issues. We are now capable of giving readers more – providing the latest news, information and short feature-type articles from behind the scenes of Southern Loggin' Times.
Images are submitted by readers. Email submissions to [email protected] Images will appear on the Southern Loggin' Times Facebook page and website.
Southern Loggin' Times is looking for top quality story leads on progressive, successful loggers and logging companies that are leaders in their field.
New photos are now available from the old photo archives of Hatton-Brown Publishers. Each quality print is available in black and white or a special antique sepia tone. Great gift idea!
Search the current issue's advertiser index from A-Z. This listing is a free service for advertisers and readers.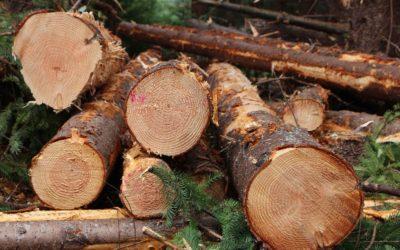 PotlatchDeltic Corp. is investing $131 million to expand and modernize its sawmill located in Waldo, Ark. The project will increase the mill's annual production capacity from 190MMBF of southern yellow pine dimension lumber to 275MMBF. The company…
read more
Have A Question?
Send Us A Message
P.O. Box 2268
Montgomery, AL 36102