"The Southern Loggers Best Friend"
Published 12 times a year in a tabloid format, with forest family-friendly outreach, on-site logger interviews and profiles, and flavorful blend of information and entertainment, Southern Loggin' Times is the most popular publication that focuses on the forest-rich South.
Current Issue
Subscribe
FOREST, Mississippi – Just over a year ago, Eddie Harrison, 49, and his family celebrated the 30th anniversary of the business. Harrison and his brother Jimmy were partners when they started operations on January 1, 1991. The anniversary party on December 31, 2020, marked the completion of exactly 30 years of logging.
The SLT news is a way for us to fill in the gaps between issues. We are now capable of giving readers more – providing the latest news, information and short feature-type articles from behind the scenes of Southern Loggin' Times.
Images are submitted by readers. Email submissions to [email protected] Images will appear on the Southern Loggin' Times Facebook page and website.
Southern Loggin' Times is looking for top quality story leads on progressive, successful loggers and logging companies that are leaders in their field.
Stay up-to-date on all the latest forestry events with Hatton-Brown Publishers' Forestry Events Calendar. Have an event of your own? Let us know.
Search the current issue's advertiser index from A-Z. This listing is a free service for advertisers and readers.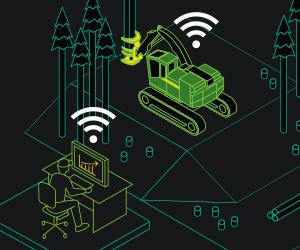 Getting logs down and to the landing can be a handful — but logging into John Deere Precision Forestry can help take a load off your plate. With TimberManager and TimberMatic Maps, you have your entire operation in the palm of your hands. The…
read more
Have A Question?
Send Us A Message
P.O. Box 2268
Montgomery, AL 36102