Advertise
Complete the online form so we can direct you to the appropriate Sales Representative.
ONLINE FORM
Why Advertise In Southern Loggin' Times?
Verified Audit Circulation reports are the preferred source for standardized, comparable and reliable circulation information. Circulation audits by third party independent auditors allow advertisers to make accurate, informed media buying decisions.
Southern Loggin' Times, an industry-leading multi-media publication, offers PRINT, DIGITAL and SOCIAL MEDIA marketing options to assist you in reaching and informing your target audience.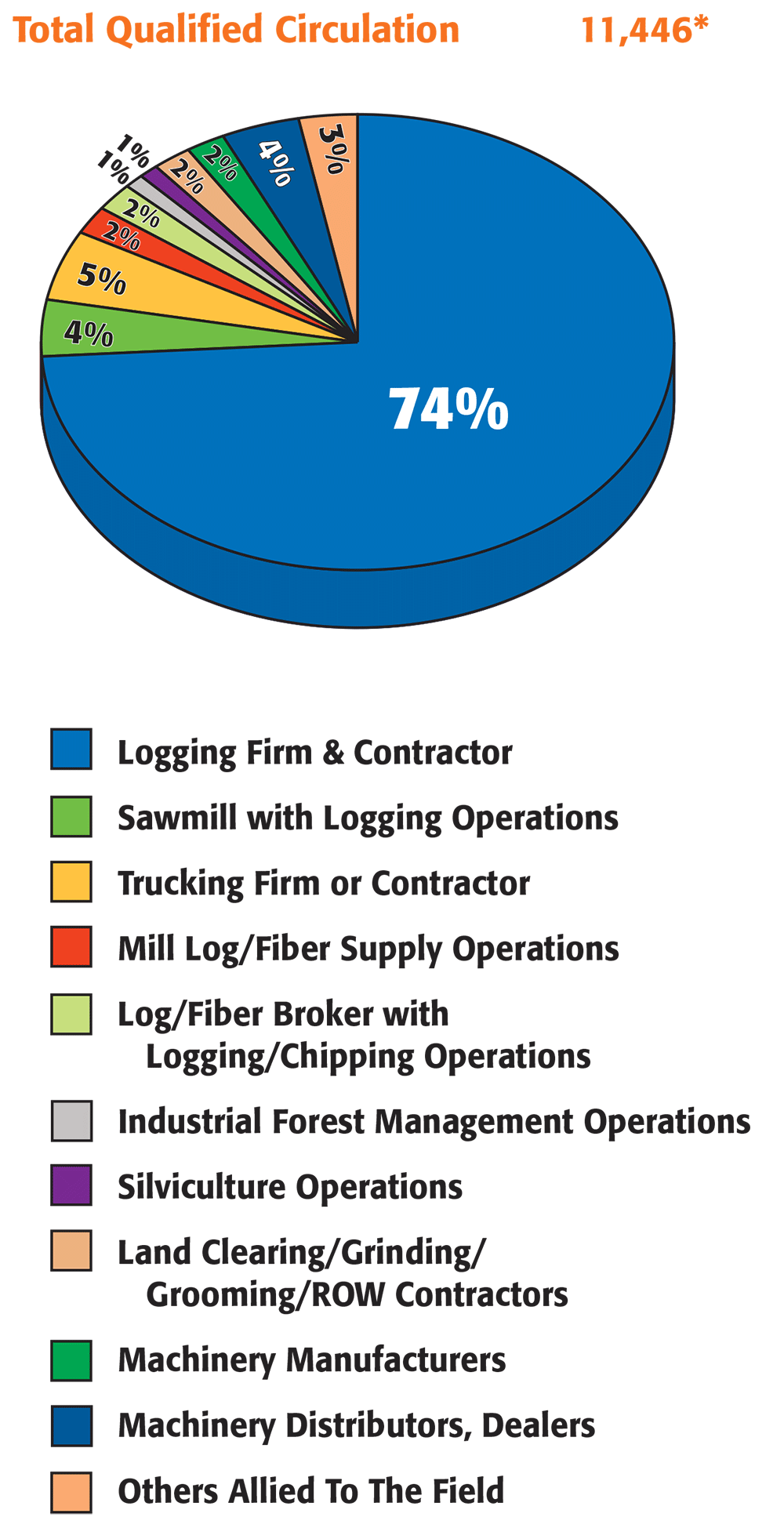 96%
OF READERS REGULARLY READ ADS IN SOUTHERN LOGGIN' TIMES
98%
OF READERS RATED SOUTHERN LOGGIN' TIMES AS AN EXCELLENT OR GOOD SOURCE FOR FOREST PRODUCTS, INDUSTRY NEWS AND EVENT INFORMATION
90%
OF READERS RATED SOUTHERN LOGGIN' TIMES AS THE MOST VALUABLE PUBLICATION THEY RECEIVE
85%
OR READERS CONTACT ADVERTISERS AFTER SEEING ADS IN SOUTHERN LOGGIN' TIMES

"We have every issue from the last eight years stacked up in our living room. SLT is considered valuable in our household and they do not get thrown away."

"Great read each and every issue."

"Always anticipate SLT's arrival and read more than once."

"I study all the articles on loggers in SLT. Have been reading it for over 30 years."
Have A Question?
Send Us A Message
P.O. Box 2268
Montgomery, AL 36102