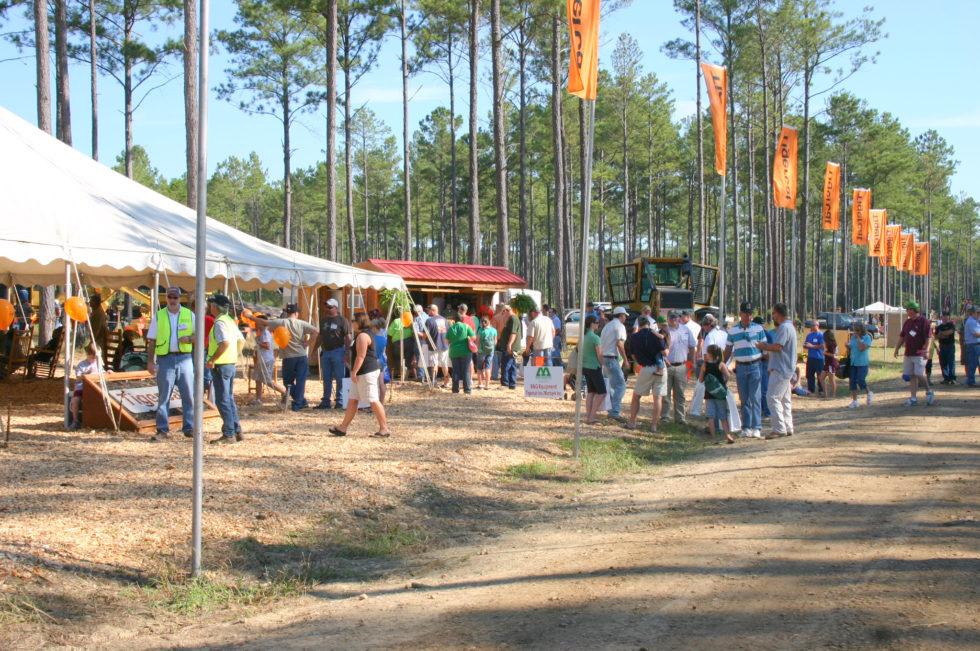 Interest continues to build in the Mid-South Forestry Equipment Show, the South's premier and longest-running live machine demo event, set to unfold for two days on September 17 near Starkville, Miss. As usual, it will be held on Mississippi State University's John W. Starr Memorial Forest. Normally held in even years, the 2020 show was postponed until 2021 because of Covid-19.
Dozens of exhibitors have reserved space—among them dealers for John Deere, Tigercat, Barko, Morbark, Bandit and Weiler.
The event, which goes back to 1984, typically draws more than 5,000 participants, thanks to its appealing blend of demonstrations/displays, continuing education opportunities, contests, and family-friendly features that include activities for children.
Online pre-registration opened in early June and closes on September 6. To pre-register, visit midsouthforestry.org. Pre-registration is $20 per person (18 and above). Spouses and children 17 and under are admitted free but must register. Registration at the gate is $25 per person.
According to Auel, the show layout this year will be much different, due to timber availability and considerations for both timber management and future show planning.
For more information, visit midsouthforestry.org.