Product Spotlight: John Deere 959ML Shovel Logger
Utilizing invaluable customer feedback, John Deere built its 959ML Shovel Logger specifically for steep slope applications. Designed to help loggers be more effective when felling and log handling in steep terrain, the machine boosts productivity and delivers excellent stability in even the toughest environments.
A notable feature of the 959ML is its boom, which is available in three reaches including 9.21 m (30 ft.), 10.34 m (34 ft.) and 11 m (36 ft.). All three boom reaches are equipped with downhill reach ability, allowing for high performance in steep slope applications. The boom, arm, and heel configuration can effectively reach the downhill side of the ground at full tilt. Additionally, the 11 m boom includes a strong live heel, helping to provide better machine flexibility.
The new 959ML is available in two configurations—shovel logger or directional feller. The machine has built upon key features from the John Deere M- and MH-Series models, including the best-in-class leveling control system. The machine's patented leveling control system incorporates sensor technology to maximize the forward title angle (26° forward), while electronically preventing any possible mechanical interference when tilting to the side. The leveling envelope boundaries are set automatically and the patented system provides a smooth transition when approaching the leveling limits. The 959ML allows for a directional felling head or a grapple and live-heel boom for shovel-logging applications.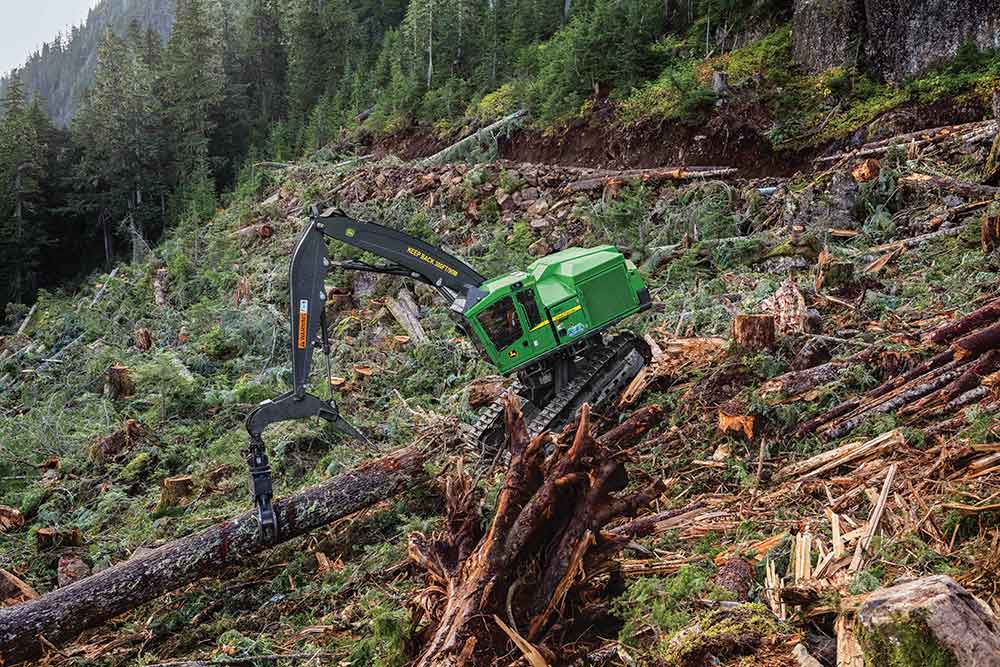 The cab on the 959ML was deliberately designed to improve operator experience in steep slope applications. The cab is extremely spacious and features an overhead skylight and downward viewing window for significantly improved visibility, optimizing awareness in challenging terrain.
Equipped with a powerful and fuel-efficient John Deere 9.0 L diesel engine, the 959ML maintains peak performance while minimizing total fluid consumption. The reliable John Deere engine combined with the industry-leading, patented leveling system expands the 959ML's overall working capability for tackling a wide range of jobsite challenges.
The 959ML offers convenient access to service components, allowing for quick and frequent maintenance checks. Additionally, the machine comes with a variety of optional features including a weld-on, tether-ready hitch field kit, slope monitoring system, and four-point seat harness.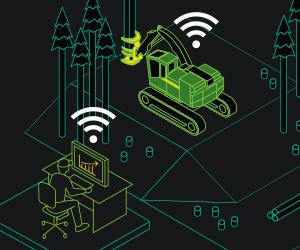 Forestry is a complex business that requires seamless coordination in the woods and the office. John Deere Precision Forestry helps increase the efficiency and productivity of your operation. Focusing on jobsite technology lets you select and adopt solutions based on your unique applications…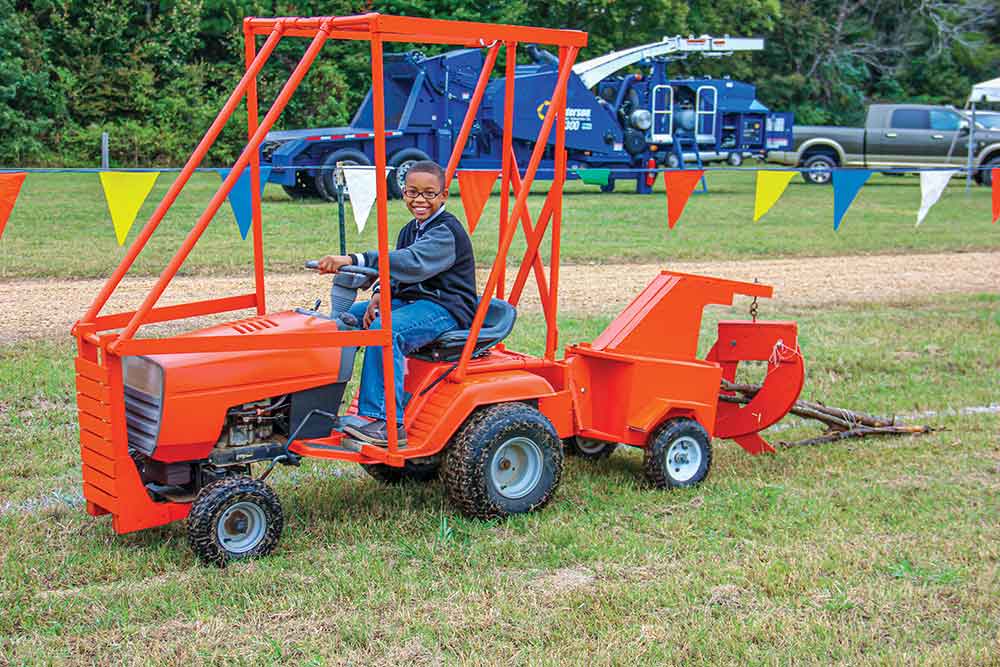 As I look at my little boys I often think about what's next for them; how can I set them up for success? Is playing ball their future? Am I doing right by forcing them to eat zoodles? In my personal life, in the daily grind, it is easy to see how fast (and slow) time moves. I know one day I will no longer be my kids' taxi service and will be ugly crying at their high school graduations. But that's expected: the natural order of time marching on.
Have A Question?
Send Us A Message