Southern Loggin' Times Celebrates 50 Years
Southern Loggin' Times remains, as it has always been, "The Southern Logger's Best Friend." With almost 600 issues across 50 years, SLT has never swayed from its original objective and continues to feature comprehensive profiles of logging operations and related businesses throughout the Southern U.S.
As the industry has grown and changed over the years, so has SLT. But one thing has remained constant generation to generation; SLT has put its emphasis on the family nature of the logging business, while also providing useful insight into the latest technology, business management practices and market trends. The pages of the magazine aren't just filled with information on the top loggers in the region, but the stories behind them.
From Virginia to Texas, if trees grow there…SLT goes there!
This October, 2022, SLT will celebrate its golden anniversary with a special commemorative issue looking back on the last five decades. Don't miss out on this historic milestone…and don't miss your chance to be a part of it! After all, SLT wouldn't exist without our readers and our advertisers!
Readers:
Reader participation is strongly encouraged. How far back does your company go? Send us your memories or your company history and you might be featured in the October 50th Anniversary special issue. Reach out to editor David Abbott, at 334-467-9663 or by email at [email protected].

Advertisers: As a thank you to our advertisers for your support, the October issue will offer special promotional opportunities. Your ad salesperson will be reaching out to you with details. And, if you're not already an advertiser but want to be, reach out to our ad sales team so that you can participate in the commemorative 50th anniversary issue of Southern Loggin' Times. All ad material must be reserved by September 12, 2022.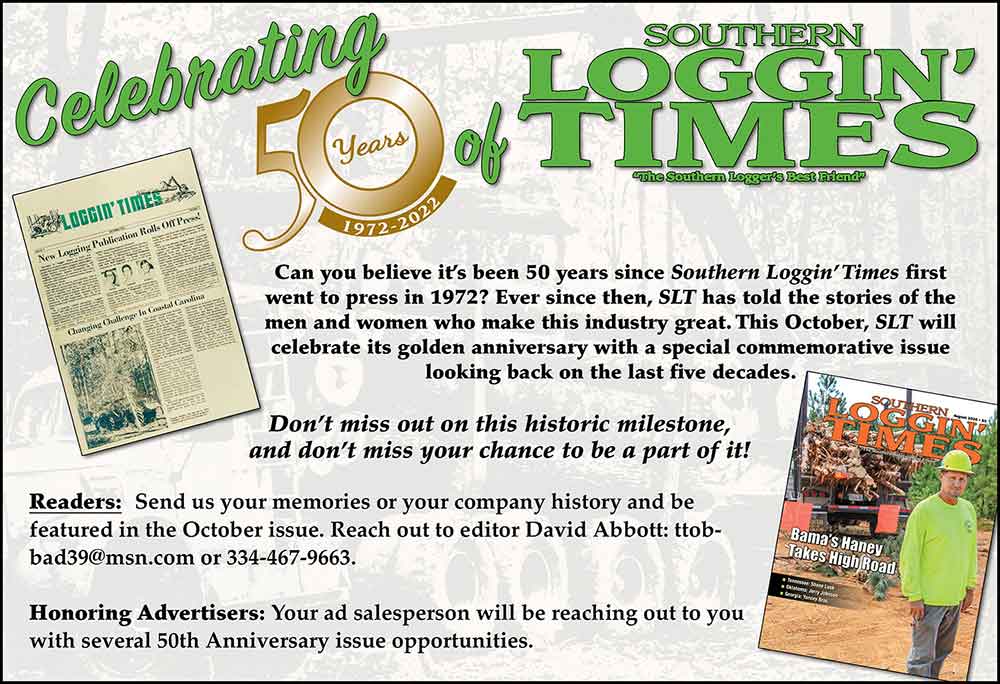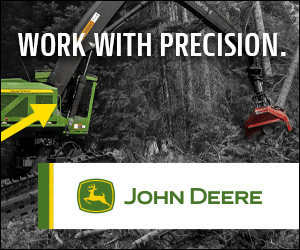 Getting logs down and to the landing can be a handful — but logging into John Deere Precision Forestry can help take a load off your plate. With TimberManager and TimberMatic Maps, you have your entire operation in the palm of your hands. The…
Have A Question?
Send Us A Message