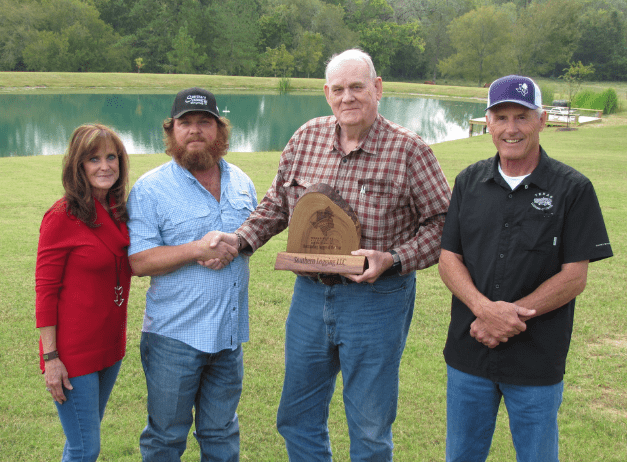 Texas Forestry Association (TFA) presented Deaven Futral, owner and operator of Southern Logging, LLC, with the Outstanding Logger of the Year award during the organization's virtual annual conference held in late October at their headquarters in Lufkin, Tex.
"Deaven has been an active member of TFA, serving in leadership roles for Texas Logging Council and serving on the TFA Board of Directors," says Rob Hughes, Executive Director, Texas Forestry Assn. "His leadership and experience were crucial during this time and we are grateful for his service."
Futral started his logging career at 15 when he worked for a local company in Montgomery, Tex. He bought his first equipment in 1996 and contracted with E. P. Frazer, Inc. Today, Futral operates a five-man crew, running three trucks and contracting a fourth one. Southern Logging, LLC, buys private timber from landowners and consulting foresters.