USDA Working To Build Logger Relief Program
Officials with the U.S. Dept. of Agriculture (USDA) are working to develop a program to disburse $200 million in Loggers Relief funds as part of the federal COVID Relief Act signed in December, and some logging associations are doing surveys to provide more information, but American Loggers Council Executive Vice President Danny Dructor says the agency has plenty of logger financial data and needs to make program implementation a priority. "The good news is the (logger's relief fund) has their attention and they're working on it," Dructor says.
Dructor says he's met with USDA economists and other officials and delivered information gleaned from ALC's member surveys, and also shared key factors that should go into developing any compensation formula. He said he's cautioned federal officials to keep the program simple and not overthink it. Challenges include educating farm economists on the timber industry, and the change in administrations. "We're continuing to work with the folks at USDA, and we're close to the finish line," he adds. As the primary USDA contact for the program, ALC is an information clearinghouse, and Dructor urges loggers to sign up for the ALC newsletter and updates that will go out as soon as more about the program is known.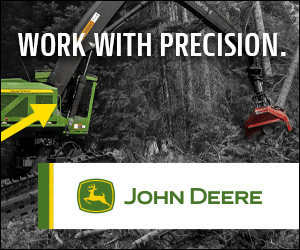 Getting logs down and to the landing can be a handful — but logging into John Deere Precision Forestry can help take a load off your plate. With TimberManager and TimberMatic Maps, you have your entire operation in the palm of your hands. The…
Have A Question?
Send Us A Message