Auburn Receives Donation Of Coach Dye's Crooked Oaks Farm
The Auburn University Real Estate Foundation (AUREF) and the College of Forestry, Wildlife and Environment (CFWE) has accepted a gift of 415 acres of Crooked Oaks Farm, legendary Auburn football coach Pat Dye's homestead. Located in Notasulga, Ala. the farm property includes Dye's main house, a guest cabin, lodge, pavilion, gazebo, two barns and a nursery office.
"We had been longtime supporters of Auburn University through our charitable trust and in hosting fundraising events, and the timing was right to make the gift," says Nancy McDonald, Dye's longtime partner and retired nursing educator at Auburn University at Montgomery.
AUREF is holding the gift from the Dye/McDonald Trust and McDonald on behalf of the university and the college. The college plans to continue its operations as an event venue, while expanding its use for student instruction and community outreach.
"We both knew we would donate the farm to the College of Forestry, Wildlife and Environment and seeing the work CFWE leaders have done since accepting the proposal, I could not be more confident that the land will be valued and held to the standard Pat and I always wanted to see," McDonald continues. "I feel his spirit in this, and I know what's happening is something he would be proud of."
Pat Dye Jr. adds, "given everything that Auburn has done for dad and our family, he would be thrilled to know that Auburn will be great stewards of his beloved farm, hopefully for many generations."
Dye began developing the property in 1998 and continued to improve all aspects of the land until his death in 2020. Ponds, pastures and woodlands contain numerous Japanese Maples, azaleas, camellias, native azaleas, boxwoods, gardenias, magnolias, oaks, pines, beeches, river birches and firs. Included in the area adjacent to the nursery is a two-acre retreat of walking paths along a stream with falls and pools winding among 200 mature Japanese Maple specimen trees of 71 Japanese Maple cultivars.
When McDonald retired and moved to Crooked Oaks in 2004, the couple worked together on the farm and continued its development into a beautiful retreat and sanctuary for wildlife and rescued dogs, cats, donkeys and horses.
"To me, living on this place is like living in paradise," Dye wrote of Crooked Oaks in his 2014 book, "After the Arena." "The good Lord created it and then I just put a few touches on it so I can enjoy it and appreciate it, because no one can paint a picture like Mother Nature."
When not in use for private events, leaders within the CFWE plan to conduct educational programs and other activities at the farm.
"This incredible gift will have a tremendous impact on the college, our students and our academic programs," says Janaki R.R. Alavalapati, the Emmett F. Thompson Dean of the College of Forestry, Wildlife and Environment. "Our college is well-known for the experiential learning opportunities we provide for our students and this property will not only allow us to increase those offerings, but will also help us engage with our broader community and the state. We are grateful to Coach Dye and Dr. McDonald for their generosity and for entrusting the legacy of Crooked Oaks with us."
The Auburn University College of Forestry, Wildlife and Environment is a flagship institution for natural resources-based degrees, including forestry and the natural resource, wildlife enterprise and parks and recreation management majors. Its mission is to create next-generation professionals and leaders, develop new knowledge and disseminate science-based solutions to its stakeholders to improve the social, economic and environmental well-being of citizens in Alabama and beyond.
The AUREF is a nonprofit organization that facilitates real property donations and receives gifts, bequests and other transfers on behalf of the Auburn University Foundation, Auburn University, Auburn University at Montgomery and the Tigers Unlimited Foundation.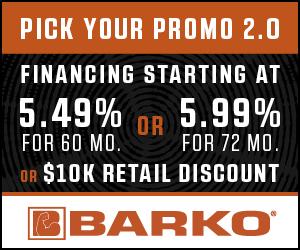 When the initial Pick your Promo promotion was launched earlier this summer, the folks at BARKO—from sales and marketing, to operations and finance—braced themselves for a dramatic increase in retail activity. By the time the initial promotion timeline had elapsed on July 31, the BARKO team was all-but hyperventilating. The response to the promotion was even more enthusiastic than the team had originally anticipated…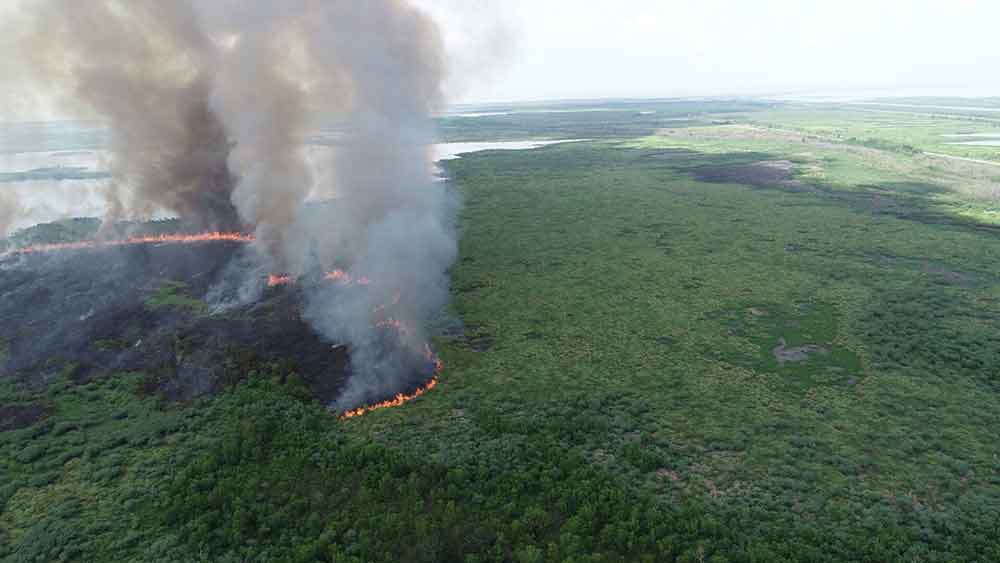 The arson-caused Tiger Island Fire in Louisiana is the state's largest on record at 31,000 acres and was 50% contained in early September, according to news reports. The wildfire is one of almost 600 wildland fires that have burned in the state in…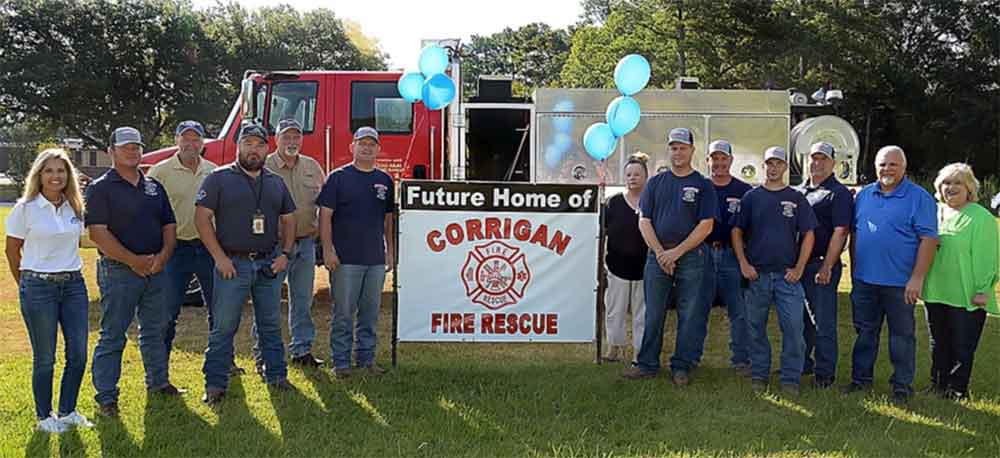 The Corrigan Volunteer Fire Department, which has close to 25 active volunteers and answered more than 150 emergency calls in 2022, has kicked off a capital campaign to build a new fire station, which will cost $400,000. In support of this…
Have A Question?
Send Us A Message