Forest Pro Adds DEVELON Lineup
Forest Pro, Inc., a logging equipment dealership in Virginia, is partnering with DEVELON, formerly Doosan, to begin offering heavy equipment at its three locations: Scottsville, Manquin and Keysville.
All three locations will feature the full line of DEVELON construction equipment, including crawler, wheel and mini excavators, wheel loaders, dozers and articulated dump trucks, for general contractors, landscapers and loggers. Each location also provides parts and service for its customers.
"We're thrilled to offer DEVELON products in Scottsville, Manquin and Keysville," says Joel Matteson, general manager at Forest Pro, Inc. "Our company has been serving logging customers for over 30 years and continues to provide the highest level of customer service available in the forestry industry. We look forward to the future and to building strong relationships with customers and the community."
Forest Pro employs 40 experienced sales, parts and service staff at the three locations.
"Forest Pro has had much success over the years since they know the logging industry very well," says Matt Pixler, director of sales at DEVELON. "By adding DEVELON equipment to their available product offerings at their three Virginia locations, they can build upon their forestry success and expand into additional markets such as construction, landscaping and mining."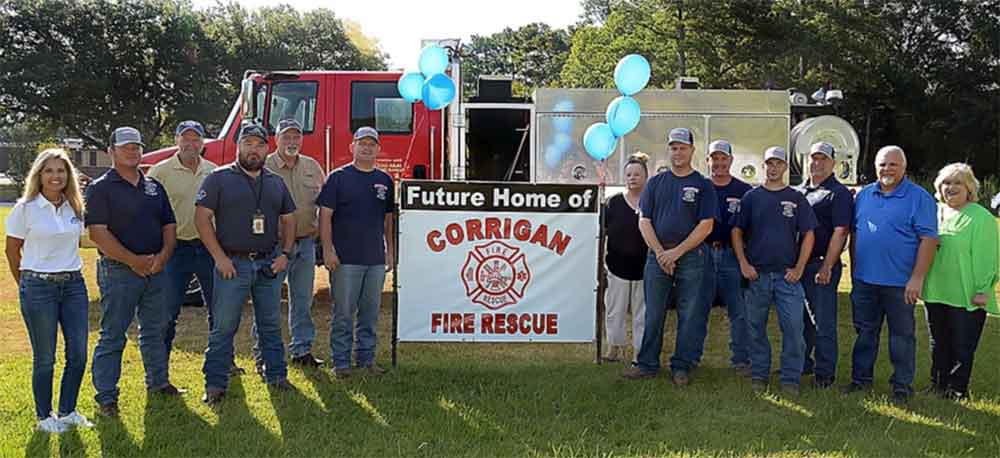 The Corrigan Volunteer Fire Department, which has close to 25 active volunteers and answered more than 150 emergency calls in 2022, has kicked off a capital campaign to build a new fire station, which will cost $400,000. In support of this…
Have A Question?
Send Us A Message