Hood Industries Building Plywood Facility In Mississippi
Hood Industries has announced plans to build a state-of-the-art plywood panel manufacturing facility in Beaumont in Perry County, Mississippi. The project represents a corporate investment of more than $200 million and will create 265 direct jobs.
The new manufacturing facility will operate at twice the capacity of the previous facility, which was made inoperable by a tornado in April 2022. Construction will begin this summer, and manufacturing will commence in early 2025.
"The mill has been one of the cornerstones of our company because of the support received from the community of Beaumont, Perry County and surrounding areas and the hard work of our excellent employees. We are excited to be able to rebuild the facility into one of the most modern plywood plants in North America," comments Warren Hood, Owner and CEO, Hood Companies.
The Mississippi Development Authority is providing assistance for infrastructure improvements and site development. AccelerateMS is providing a Mississippi Works grant to support the critical training needs of Hood Industries and will support the company's long-term workforce goals and objectives for this project. Perry County and the town of Beaumont also are assisting with the project.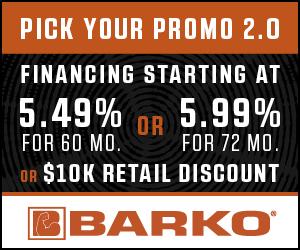 When the initial Pick your Promo promotion was launched earlier this summer, the folks at BARKO—from sales and marketing, to operations and finance—braced themselves for a dramatic increase in retail activity. By the time the initial promotion timeline had elapsed on July 31, the BARKO team was all-but hyperventilating. The response to the promotion was even more enthusiastic than the team had originally anticipated…
Have A Question?
Send Us A Message