Huber Takes Another Swing
Huber Engineered Woods LLC (HEW), a subsidiary of J.M. Huber Corp., plans to build a new oriented strandboard (OSB) facility in Shuqualak, Noxubee County, Miss. The plant will increase the company's production of its ZIP System and AdvanTech structural panels, while providing more than 150 direct new jobs.
"After considering multiple locations for what will be our most efficient and sustainable facility, we have decided to invest in and partner with Shuqualak, Mississippi, and the broader Noxubee County region," HEW President Brian Carlson comments. "We will build a world-class workforce by leveraging the diverse talent in the surrounding communities. In line with our commitment to sustainability and environmental stewardship, we have already started our permitting process in Mississippi."
The Shuqualak location will be HEW's sixth OSB mill in the U.S.
"Huber Engineered Woods is committed to meeting demand for customers, and we are excited to do so in a state with a rich history of sustainable forestry and wood products manufacturing," Carlson adds. "Our mill will create a market for the abundant supply of smaller diameter timber, creating environmentally focused efficiencies."
The new facility, reportedly a $418 million investment, will be located on 551 acres and will feature some of the most advanced processes and technologies available for manufacturing operations. Initiation of project construction is pending various federal, state and local permits as well as economic development incentive approvals and/or processes.
Mississippi Development Authority is providing assistance for infrastructure needs. MDA also certified the company for the Advantage Jobs Rebate Program, which is designated for eligible businesses that create new jobs exceeding the average annual wage of the state or county in which the company locates or expands.
In March, the U.S. Army Corps of Engineers and the Mississippi Dept. of Environmental Quality released a joint public notice for Huber's application for a permit pursuant to the Clean Water Act, and in May MDEQ released a Large Construction Notice of Intent under the Large Construction General Permit applied for by Huber at Shuqualak.
Huber had planned to build its sixth OSB plant in Cohasset, Minn., but after experiencing constant entanglements in the process from governing authorities, including a Minnesota Court of Appeals decision that would have caused further delay in the construction of the $440 million plant, Huber opted to pull out of the project and begin looking elsewhere.
Huber proposes to purchase stream and wetland credits from an approved mitigation bank for the Mississippi project.
Huber had announced in June 2021 its plan to build an OSB plant on nearly 200 acres at Cohasset. But in a ruling on an appeal from the Leech Lake Band of Ojibwe (its reservation was a mile from the proposed plant) and the Minnesota Center for Environmental Advocacy, the court of appeals said the Cohasset city planners' earlier decision to only require an Environmental Worksheet Assessment (EAW) of the project, and not require a more detailed Environmental Impact Statement (EIS) needed to be re-addressed by the city because of issues involving several acres of two public waters wetlands. The court said such wetlands were accorded greater protection under state law.
Huber operates OSB facilities in Maine, Georgia, Virginia, Tennessee and Oklahoma.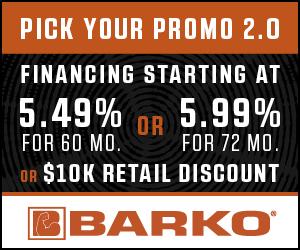 When the initial Pick your Promo promotion was launched earlier this summer, the folks at BARKO—from sales and marketing, to operations and finance—braced themselves for a dramatic increase in retail activity. By the time the initial promotion timeline had elapsed on July 31, the BARKO team was all-but hyperventilating. The response to the promotion was even more enthusiastic than the team had originally anticipated…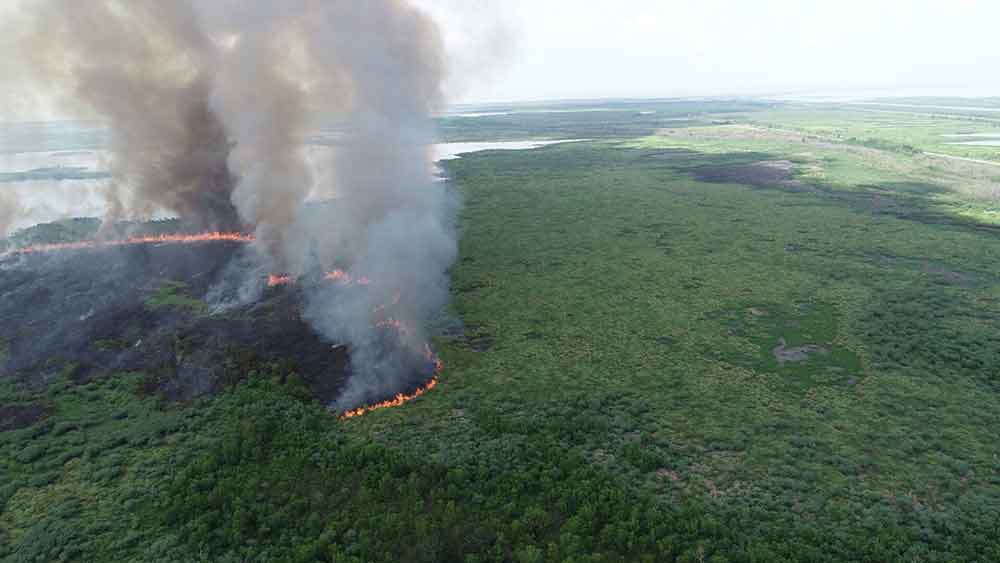 The arson-caused Tiger Island Fire in Louisiana is the state's largest on record at 31,000 acres and was 50% contained in early September, according to news reports. The wildfire is one of almost 600 wildland fires that have burned in the state in…
Have A Question?
Send Us A Message