Louisiana Grapples With Largest Ever Wildfire
The arson-caused Tiger Island Fire in Louisiana is the state's largest on record at 31,000 acres and was 50% contained in early September, according to news reports. The wildfire is one of almost 600 wildland fires that have burned in the state in 2023.
A particular hot spot has been the southwest corner of the state, and officials say that timber downed by hurricanes Laura and Delta in 2020 and Ida in 2021 is contributing excess fuel on the forest floor that's helping wildfires spread. With most of Louisiana currently under extreme drought conditions, and record-breaking heat in August, have contributed to the added fire danger.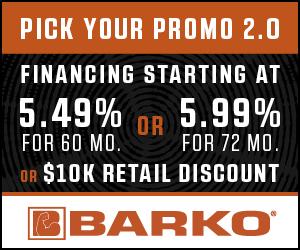 When the initial Pick your Promo promotion was launched earlier this summer, the folks at BARKO—from sales and marketing, to operations and finance—braced themselves for a dramatic increase in retail activity. By the time the initial promotion timeline had elapsed on July 31, the BARKO team was all-but hyperventilating. The response to the promotion was even more enthusiastic than the team had originally anticipated…
Have A Question?
Send Us A Message