Mills Expand Timberland Holdings
• Alabama's Westervelt
The Westervelt Company and Caisse de dépôt et placement du Québec (CDPQ), a global investment group, announced the acquisition of more than 76,000 acres of high-quality pine timberland in southeast Georgia and the creation of a new strategic partnership that will focus on sustainable timberland management.
The newly acquired property had been owned and managed for nearly a century by Superior Pine Products, a family-owned company headquartered in Georgia.
"This was a rare opportunity to purchase a special timberland asset in southeast Georgia. The land matches Westervelt's strategic growth and diversification objectives, and its age class distribution balances growth and sustainability goals," comments Westervelt President and CEO Brian Luoma.
"Westervelt and CDPQ align with our company values and commitment to sustainability, so we are excited about this opportunity for all entities and look forward to future possibilities for growth," says Scott Griffin, President and CEO at Superior Pine Products Co.
• Oregon's Roseburg
Roseburg has completed the purchase of 30,000 acres of timberland in the Southern U.S. from Forest Investment Associates (FIA). The properties are in the northeast region of North Carolina and the southeast region of Virginia, and consist of loblolly pine plantations. Roseburg already owns 158,000 acres of timberland in the Roanoke Valley, following a 2017 acquisition.
The lands acquisition follows the July 1 announcement of Roseburg's plan to build a new, high-capacity sawmill in nearby Weldon, NC., to be called Roanoke Valley Lumber.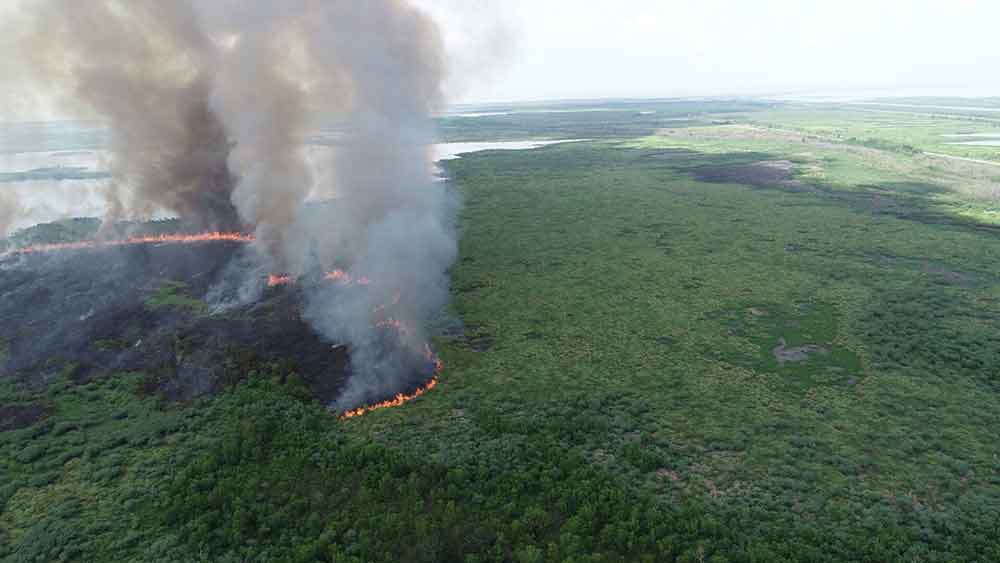 The arson-caused Tiger Island Fire in Louisiana is the state's largest on record at 31,000 acres and was 50% contained in early September, according to news reports. The wildfire is one of almost 600 wildland fires that have burned in the state in…
Have A Question?
Send Us A Message